Over the last few years, Modal Electronics have taken the synth world by storm with their colorful family of instruments. From the compact CRAFTsynth to the ARGON8, there's been something for everyone. Now, Modal have unveiled their next synthesizer: the COBALT5S, a slim and sleek version of their hit extended virtual-analog instrument. Check out our video above where Brian, Jacob, and Wes show off some sounds, and keep reading below to learn about why VA—especially Modal's take on it—is so cool, and what makes the COBALT5S so neat.
What's Up with Virtual Analog?
To understand the appeal behind virtual-analog, let's travel back in time to the end of the 1980s. After waves of instruments from Yamaha through most of the decade, FM synthesis was reaching the point of market oversaturation, and many synthesists were itching to return to the sound of analog. Not wanting to give up their technological gains, synth manufacturers began to utilize microcontrollers and CPUs to create digital synthesizers sounding like their analog predecessors. After all, manufacturing and production of a digital synth architecture is generally much easier than its analog counterpart, not to mention the relative ease of long-term maintenance as well.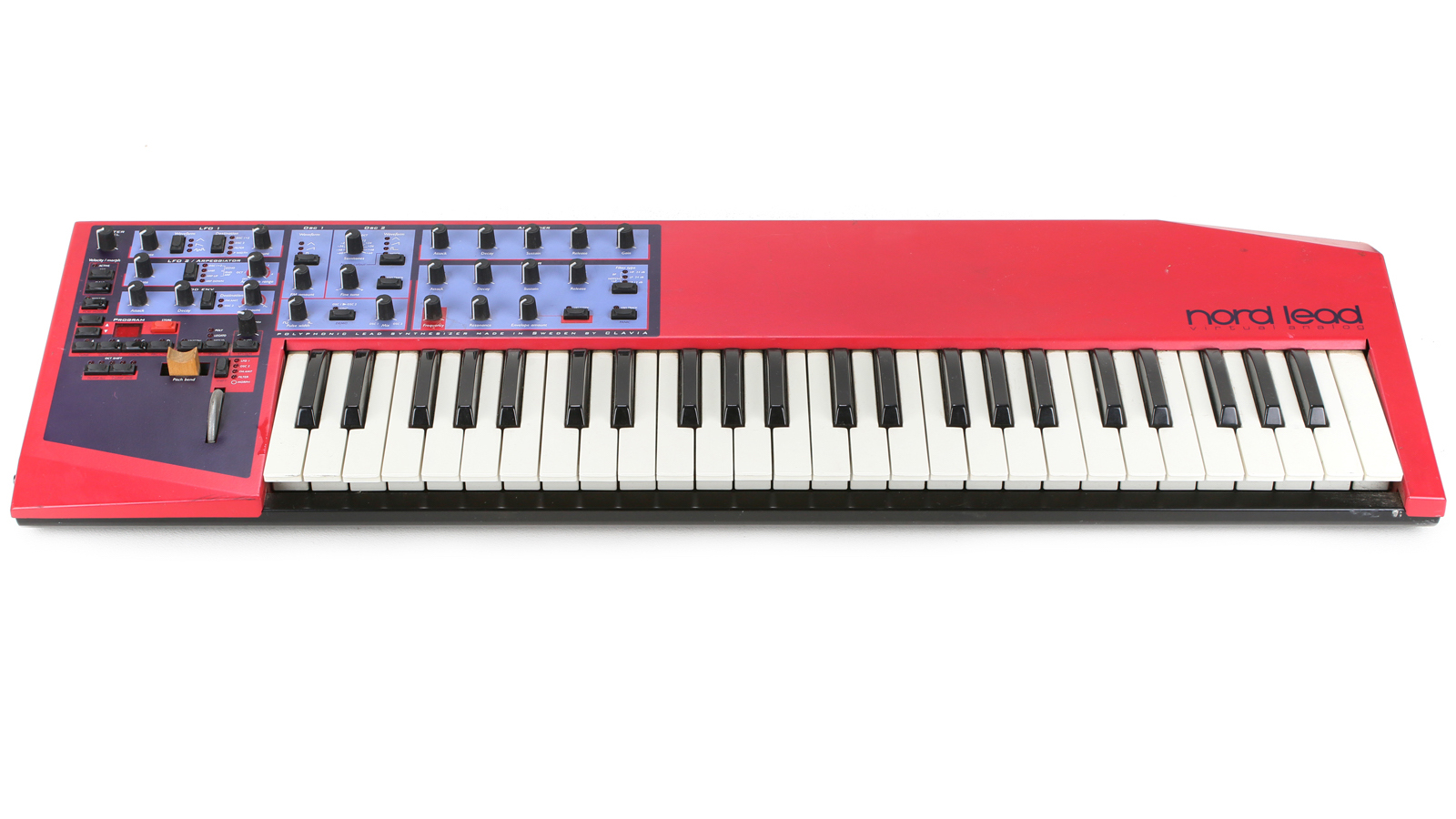 The term "virtual analog" didn't come around until 1990, with the release of the original Nord Lead. Alongside other digital synthesis methods, VA continued to have a prominent presence in the synth world for many years, appearing in everything from the humble microKORG to the powerful Access Virus. Though the 21st century analog renaissance might give the impression that VA no longer has a seat at the table, the opposite could not be more true. Among others, Modal's own COBALT8 has held the VA torch high, proving that there's still a lot of music to be made by digital synths making analog sounds.
In my eyes, much of the COBALT's appeal isn't just in how it emulates analog synthesizers, but how it goes beyond what analog can do. From the supersaw-esque Spread modes to Fractal Sync and Chaos ring modulation, many of the COBALT oscillator algorithms manipulate waveforms in ways that would be highly difficult, nigh impossible to achieve with analog circuitry—especially in such a contained way that benefits its inclusion on a polysynth. Add in the effects, arpeggiator + sequencer, and a multi-mode filter, and you're left with a powerhouse synth capable of luscious pads, crushing basses, and leads that can cut or caress. Until now, you could have the COBALT sound in three flavors: the original 37-key format, the desktop module COBALT8M, and the extended, 61-key COBALT8X. All three provided the same general experience, give or take some keys, but now the COBALT5S offers the biggest shakeup yet.
Small but Mighty: Enter the COBALT5S
Even at a quick glance, there's a few notable differences between the COBALT5S and its other virtual analog family members. Notably, a streamlined interface provides access to essential parameters at an instant, but everything that's missing from the COBALT8 can still be found by navigating through various pages and parameters with the central encoders and OLED display. The smaller panel size and inclusion of mini-keys reduces the form-factor immensely, thus making the COBALT5S a perfect companion for mobile sound design and compact performance rigs. Best of all, it can be powered from a USB connection, so laptops, phone chargers, and USB power banks all serve as dependable sources of electricity, meaning that it's possible to bring the COBALT5S anywhere.

But if you find yourself missing the additional knobs that are absent on the COBALT5S, this is one big reason to check out the MODALapp. With wide cross-platform support, the MODALapp fleshes out the COBALT5S interface with beautifully laid out control and navigation of the VA sound engine, whether it's connected to a computer, tablet, or smartphone. Along with the depth of control afforded by the app, it's also a breeze to browse, save, and load presets, and it provides a generally more accessible way to seek out parameters and shape sounds to your liking.
As implied by the name, the COBALT5S sports five voices of polyphony, but offers immense flexibility in how those voices are managed, just like its larger siblings. Between monophonic, polyphonic, and a number of stack and unison modes, the potential for wide and dense sounds is massive. Of course, these options are supplemented by the incredible multi-lane sequencer, 32-step arpeggiator, and full support for external MPE controllers. And rather than opting for a mini-joystick or individual touch-strips, there's a three-dimensional XYZ pad, supporting directional movement on its surface as well as pressure sensitivity. This makes the COBALT5S even more engaging as a self-sufficient performance instrument, with the ability to accent and morph basses, leads, and chords played by the right hand by exploring sonic nuances with the touchpad on the left.
We've been super stoked to see the rollout of compact synths with no compromises in their sonic capabilities, and the COBALT5S is no exception. It's small enough to fit onto any studio desk or stage, and could even be thrown into a backpack with a USB powerbank for mobile music-making. Plus, it brings the powerful extended virtual analog sound engine down into a more accessible price range, bridging the gap between their affordable instruments like the CRAFTsynth and the other COBALTs and ARGON series.
We're looking forward to seeing what's next from Modal Electronics, but for now, we're going to get lost in the lush pads and punchy timbres that we can coax out of this VA friend.
Modal's Other COBALT Synths