Shop By
Category
Shop By Brand
MIDI Cables
Control, clock, and sync your rig
Shop Now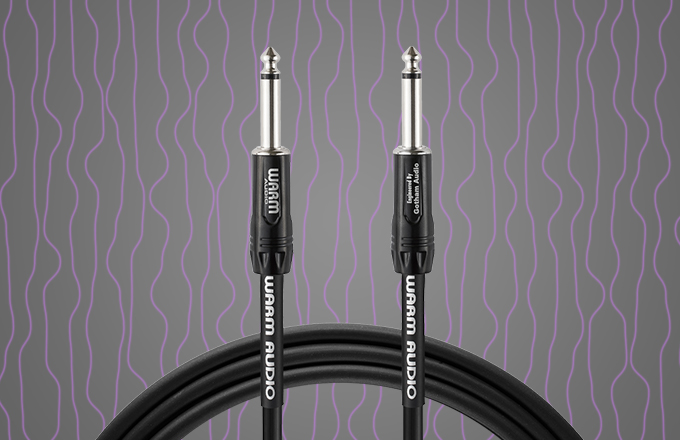 Instrument Cables
Hi-quality options from Mogami, Warm Audio, & more
Shop Now
Cable Organization
Avoid the mess with our selection of hangers
Shop Now
Cables
Cables—they're one of the most important parts of any studio or electronic music production setup. While they may not be the most exciting gear in your studio, they are the connective tissue that keeps everything running smoothly.
We carry a wide variety of cables to suit all of your performance, recording, and music production needs: guitar cables, XLR microphone cables, multi-channel audio snakes, optical ADAT cables, and more. We also offer a variety of power supplies, IEC power cables, and power conditioners for keeping things up and running, whether you're operating a home studio or a professional production environment.
And of course, if you're into modular synthesizers and electronic music gear, we have an extensive selection of 3.5mm patch cables, banana cables, and MIDI cables—great for everything from Eurorack modular synthesizers to Serge, Buchla, Ciat-Lonbarde, or any MIDI-equipped hardware synthesizers or drum machines.
Point is—no matter what two pieces of gear you're trying to connect together, odds are that we have the solution.