The world of LA jazz can seem inscrutable from the outside—it's a lively ecosystem with a seemingly endless wealth of interconnected cliques. From free jazz large ensembles to traditional combos and electronic music crossover, it's a world with an astonishing range of talent and a huge range of individual players using their creativity to create something singular and new. And despite the fact that some might say that there's little "new" that can be said with music altogether, the LA jazz scene feels like constant proof of the opposite: that, despite the ever-growing history of American music, creative musicians will always be able to synthesize disparate influences to create something of their own.
Of course, one of the corners of the LA jazz universe that has intersected with us the most at Perfect Circuit is a community of artists orbiting around Brainfeeder, the independent record label founded by Flying Lotus in 2008. For those focused on experimental electronic music, Brainfeeder can act as a gateway into the world of LA jazz as a whole. Though one might not immediately equate experimental electronic music with jazz, you might be surprised just how much crossover there is: taking a close look at Brainfeeder's roster reveals clear intersection with funk, hip hop, soul, and much more. We were recently visited by two remarkable figures from this particular corner of the LA jazz microcosm: Brandon Coleman and Ronald Bruner, Jr.
If you don't know these two—you're in for a wild ride. Ronald Bruner, Jr.'s name might sound familiar...he's the son of Ronald Bruner, Sr. (of the Temptations, Gladys Knight, Diana Ross, etc.) and brother of bassist Stephen Bruner (Thundercat) and Jameel Bruner (of The Internet). Ronald Jr. has been all over a ton of amazing music with a kind of ridiculous stylistic range—having played with Suicidal Tendencies, Roy Hargrove, Marcus Miller, George Duke, Kamasi Washington, Flying Lotus, Kendrick Lamar...the list goes on. He's been playing drums his entire life, and it shows—he is as skillful as he is musically tasteful, adapting seamlessly into an insane range of music.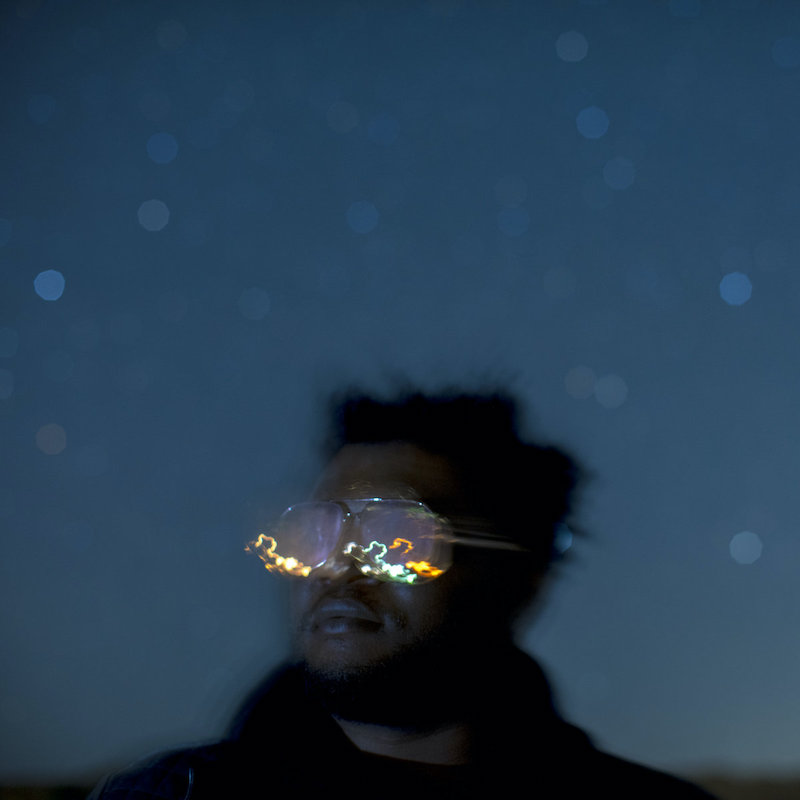 Cover art for Coleman's album Resistance
Brandon Coleman is every bit as talented, and his list of credits every bit has impressive. A regular fixture of Kamasi Washington's band, Coleman has written for Childish Gambino, Mulatu Astatke, Ciara, Shuggie Otis, and others. In the past several years, though, Coleman has garnered a lot of attention as both a keyboardist and as a bandleader.
Perhaps one of his most interesting projects of all is his own album Resistance, an absolutely jaw-dropping, funk-infused journey released by Brainfeeder in 2018. A handful of influences are clear though listening to Resistance alone: Parliament-Funkadelic, Herbie Hancock, Peter Frampton, and all corners of classic funk, disco, boogie, electro, R&B, and soul. From talkbox vocals and spacey glissandi to squelchy swung synth bass lines, densely emotional chords, and pitch-bent stabs, Resistance has a powerful character all its own. While it constantly reminds us of the long history of music that led to its creation, it's also obvious to us that it couldn't have been made by anyone else, and couldn't have been made at an earlier point in history: it synthesizes the best parts of Hancock, Wonder, Frampton, Prince, P-Funk, presenting them on a cleanly-polished yet frenetically detailed platter that feels every bit as energizing as it does familiar. That kind of combination of nostalgia and sheer energy/excitement is difficult to conjure, but it seems to come effortlessly for Coleman—just listen to "A Letter to My Buggers" if you want a sense of what I mean.
Coleman and Bruner recently came by our showroom to jam on a Nord Wave 2 and Nord Drum 3P—laying down some of the most fun spontaneous improv we've heard at our shop in quite some time. Check out the video above for a sense of what these two are all about, and keep your eyes out for more...Coleman has a new project emerging soon from Brainfeeder, and no doubt we'll see both his and Bruner's names keep cropping up alongside other amazing and talented artists.