Last month, Perfect Circuit welcomed 1010 Music in store to demo its Blackbox, a new powerful, portable sampler with touchscreen control. Measuring just 5 inches by 5 inches, this pocket sampler packs a punch: shipped with 3.5 GB of existing samples, USB power and connection, four pairs of audio inputs, midi in and out, clock in and out and a microSD card slot for more memory, this is the perfect handheld addition to your music-making setup.
Touchscreen
The most distinguished feature of this sampler is its touchscreen. Tactile and fun, the touchscreen allows you to select samples, tap in beats in real time or draw in notes on a piano roll. This is a shared feature with 1010 Music's line of Eurorack modules, which makes tapping and editing sequences accessible.
For those looking to work without a computer, the Blackbox is a great stand in for a DAW to record or as the centerpiece of a live set. The Blackbox makes it easy to record directly into it using any of the four external inputs. With a USB host, you can also plug in a keyboard and sample through that. Users can then edit and effect noises using Blackbox's two on-board effects options.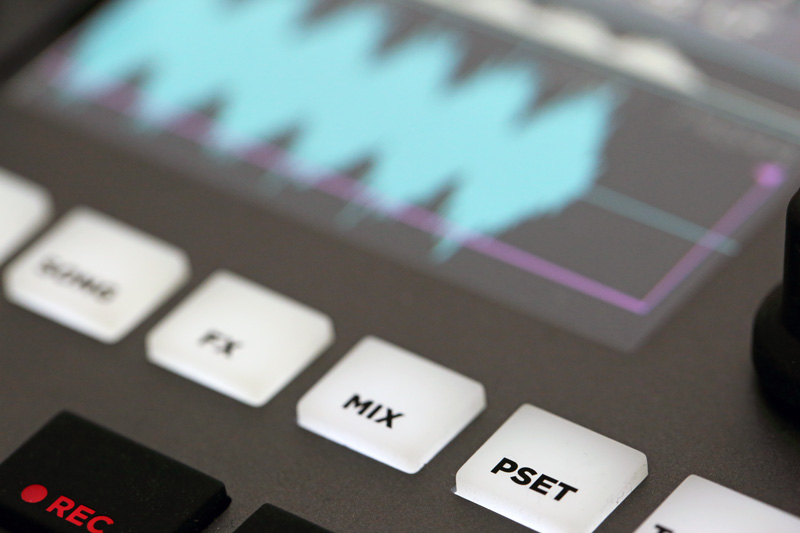 Samples
It also arrives packed with tons of samples and loops from SoundTrack Loops and Loopmasters that make working with existing samples a great option. It's easy to tap in a beat on the touchscreen using any sample as a metronome runs. You can also combine loops with different BPM, thanks to the Blackbox's BPM synchronization and beat slicing.
The sampler is layed out logically with eight important buttons below the touchscreen that navigate to corresponding controls. The pad screen is where the samples live, while keyboard allows for pitch control of the respective sample. The sequencer screen acts much like any other, facilitating easy composition, while each cell can also accept midi input. In song mode, you can remix and slice parts. Effects is where the built in effects can be controlled, and on mix you can edit levels of samples. Presets is where you can load in new samples.
Recording
The Blackbox also offers hours of recording time for you to sample away to your heart's content. Those looking for even more space than the Blackbox provides could load in audio files from a microSD card and have at it. The microSD works to process one-shots, extensive loops and even lengthy minute-plus tracks.
Made with modular musicians in mind, this is a great option for those hoping to record their Eurorack or other synths without having to go through a computer. At $599, it's an affordable option for a mighty sampler, at a size that makes touring with it a breeze.