Ordering
Placing an Order
At Perfect Circuit, we strive to make ordering as easy as possible. Orders can be placed via our website or over the phone. To place an order online simply create an account, add items to your cart, proceed to checkout, and enter the required information. To place an order by phone, contact our customer service department during regular business hours.
Preorders
If an item you want is out of stock you can place a paid preorder to reserve a unit on our next available shipment. If you'd rather not pay upfront you can select the "notify when back in stock" option to receive an email when we have more stock available to purchase. Preorders are fulfilled in the order they are received.
Benefits of Creating an Account
The best way to ensure ample communication and efficiency is by creating an account before placing an order. This allows orders to be congregated under a single account, making it easier for you to keep track of your order history, shipment status, etc. You can also save your card on our secure cloud servers for a quicker checkout next time.
Acceptable Payment Methods
We accept all major credit cards, PayPal, as well as financing options through Affirm.
Pay Now with Stripe
Pay for your purchase in a few clicks with our new "Pay Now" feature. If you're using Google Chrome and have a payment method saved you can use the "Pay Now" option on our product pages and at checkout to quickly and securely pay via card or a digital wallet like Apple Pay or Google Pay.
Multiple Payment Methods
While we do accept multiple payment methods for a single purchase, we are unable to process multiple forms of payment online. Please contact our customer service department if you need to place an order using multiple payment methods.
Making Changes to an Order
Customers can request changes to their order if it has not shipped. Be aware that changes can affect processing times and may cause delays. We are unable to process any change requests once an order has shipped.
Promotions & Discounts
Perfect Circuit often runs various promotions and discounts. Customers can maintain an awareness of our sales by subscribing to our newsletter or periodically checking our front page. Some limitations may apply, so as always, please contact us with any questions.
Demo and B-Stock Items
Some of the items we offer have been previously owned or demoed in our showroom; this distinction is indicated on the page corresponding page for that specific item. These items are exempt from returns.
Demo
A demo unit is an item that has been previously used for demo purposes. As such, it is in "like new" condition with a full manufacturer's warranty and all original accessories.
B-Stock
This designation indicates that the item may show some signs of wear or might be missing original packaging/accessories. It does not necessarily imply that an item has been returned, though this may be the case; rather, it is based on the physical condition of the item and its accessories. B-Stock items include a full manufacturer's warranty.
Sales Tax
While most orders will not be subject to sales tax, there are a few exceptions:
California
Sales tax applies to all orders shipping to California or picked up from our showroom. This is required by law and therefore non-negotiable, and we are unable to modify any pricing to account for tax differences.
Post-Production Sales Tax
Those eligible for post-production sales tax can download and submit the post-production post-production sales tax form to us for verification, either via our customer service department or by dropping it off at our store. Once verified, all orders thereafter will be subject to the post-production tax rate.
Sales Tax Exemptions
If you are sales tax exempt, please download and fill out the sales tax exempt form, then either email it to us or drop it off at our shop along with a copy of your resale certificate.
Import Duties and Taxes
Please note that import duties and taxes are the buyer's responsibility and are not included in our shipping and handling charges.
Coupon Exemptions
The following are excluded from coupons. If you're looking for a specific deal you can always give us a call at 877.909.0303 and we'll be glad to help!
Sale, used, demo, and b-stock items
Select high-demand and new items
Custom systems and bundles
The following brands: 4MS, A Designs, API, ARC, ASM, Adam, Alexander Pedals, Arturia, Audio-Technica, Auratone, BAE, Blackhole Cases, Boss, Buchla, Chase Bliss Audio, Conductive Labs, Cooper FX, Critter & Guitari, Daking, Death By Audio, Dreadbox, Dwarfcraft Devices, EarthQuaker Devices, Elektron, Epicycloid Engineering, Eventide, Ezhi & Aka, Fairfield Circuitry, GFI, Hexinverter, LZX Industries, Make Noise, Meris, Modal Electronics, Moffenzeef, Moog, Native Instruments, Nonlinear Labs, Pioneer, Polyend, Rainger FX, Red Panda, Roland, Rosson Audio, Schlappi Engineering, Sequential, Shure, Strymon, Teenage Engineering, UDO, Vongon, mrseri.
Shipping
Free Shipping
Perfect Circuit offers a free ground shipping option for all domestic orders over $99. This applies to new products as well as demo and b-stock listings. This offer does not apply to orders shipping outside the continental United States, certain special-order items, or orders with expedited shipping. For orders shipping to Alaska, Hawaii, or Puerto Rico, please contact us before submitting for accurate shipping prices. Please be aware that international shipping rates and times fluctuate by country.
Shipping Estimates
To calculate shipping for an order, add the relevant items to cart, select the country where the items are to be shipped, including all relevant information such as state and zip code. Please contact our customer service department regarding specific questions about shipping rates.
Processing and Cutoff Times
All orders are shipped within one to two business days from the time they are placed. Cutoff time is 1 pm PST, orders placed after this time will ship the following business day. Contact us immediately if the order in question has not shipped within the allotted time frame.
Tracking Numbers
Tracking numbers are provided via email shortly after an order is processed. Please allow up to 24 hours for this number to be activated by the carrier. For simplification, we encourage you to create an account with us to track your orders and view your purchase history.
We ship with FedEx and USPS. Please contact us directly via phone or email if you have not received your tracking number by the time the order has shipped.
Expedited Shipping
To expedite an order, simply select the desired shipping method during checkout. To request expedited shipping after an order has been placed, please contact our customer service department as soon as possible. Please note that we cannot guarantee shipping upgrades after the order has been placed.
Carrier Logistic Routes
Carriers have their own logistic routes, some of which may seem somewhat counterintuitive from an outside perspective. However, these logistics are in place for a reason and we trust our carriers to do their job and deliver orders within the allotted delivery time. Please contact us only if your tracking information indicates delivery to an incorrect address.
Shipping to an Alternate Address
While we are able to ship to alternate addresses, we prefer to ship to the billing address or the address listed on your PayPal account. Shipping to an alternate address may delay an order due to additional security steps taken on our end to prevent fraudulent transactions.
Special Order Items
Some items on our site are special order items and may be subject to a slight delay. Please contact us with any questions regarding special order items.
Signature Confirmation
A confirmation signature is required on all orders valued at $100 and above. Without this signature, we are unable to file a claim in the event of a lost or stolen package. However, if an order absolutely must have the signature confirmation waived then we do have a waiver that must be filled out and emailed back to us before shipment. If the waiver is not filled out before the carrier picks up the package then we are unable to request the removal of a confirmation signature. Download the waiver here and send a scan or clear picture of it to [email protected]
Delivery Times
Orders shipping within the continental United States are typically delivered within one to five business days, though this time may vary based on the chosen shipping method and destination. Unfortunately, there are delays caused by the carrier, weather conditions, or customs that we are unable to control—even with CV!
Return to Sender Issues
If the delivery company is unable to successfully deliver your order they may have to send it back to us as an RTS shipment. If this occurs we'll immediately contact you to try and arrange another delivery. If we aren't able to get in touch with you within 7 days we'll unfortunately have to cancel the order and refund your account the cost of the item minus a 15% restocking fee. Free shipping only applies to our initial order shipment - any subsequent shipments due to RTS returns are paid by the customer.
International Delivery
Perfect Circuit is happy to ship orders internationally and can ship to most countries. For a list of eligible countries, please observe the drop-down menu at checkout. If you do not see your country listed please contact our customer service department.
While we are happy to ship orders to most countries, we are not responsible for incurred duty costs. Please consult a duty cost calculator or the appropriate authorities for an up-to-date estimate on the duty amount for your specific country.
Store Pickup
For those in California, orders placed online can be held for store pickup. If you wish to pick your order up at our store, please select "store pickup" at checkout. If you have already placed your order but have since decided that you would like to pick it up, please contact customer service as soon as possible. Please know that we are unable to reserve an item in-store if the order has already been transferred to the carrier.
Returns
Risk-Free
Perfect Circuit offers risk-free returns for nearly all items. Most items purchased from Perfect Circuit have a 30 day return policy starting from the date of shipment. If an item return is initiated within 15 days of the original shipment date no restocking fees will be charged.
How to Make a Return
To initiate a return, please send us a message on our contact page with your order number, order date, and a list of the items you'd like to return along with any issues. We will then respond to approve the return and issue you an RMA (Return Merchandise Authorization) number. If the item is defective and the return is initiated within 30 days of purchase, we will issue you a prepaid shipping label. For all other returns, the customer is responsible for shipping charges. Next, to make sure your return is processed as quickly as possible, follow this checklist:
Once the return is approved, ship the order back to us within three business days of receiving the RMA. Extended return shipping delays may incur a restocking fee.
Repack the item with all documentation, cables, accessories etc. in the original product box. Place the repackaged merchandise in a shipping box; you may use the original shipping container.
Address the package to:
Perfect Circuit
[YOUR RMA NUMBER]
2405 W Empire Ave
Burbank, CA 91504
Ship via your preferred carrier with insurance. Perfect Circuit is not responsible for items damaged during transit
International Returns: Write "return to seller" on the shipping label and make sure that it is marked as a used item on any customs documents. Perfect Circuit is not responsible for duties or taxes for returned international shipments.
Once your return is received at our warehouse please allow 3 - 4 business days for us to process the return. During this time we'll inspect the item to make sure it was returned in like-new condition, or, for warranty claims, verify the issue. If your order was shipped for free, the cost of outbound shipping will be deducted from your refund.
Return Exceptions
The following items are not eligible for return:
Used Items
Demo & B-Stock Items
Software
Special order items
Styluses / Cartridges
Headphones / Earbuds
Microphones, breath controllers, or other instruments that require contact with the mouth in order to operate
Apparel
Consumable items
DIY kits
Media (such as CDs, VHS, Vinyl, Tapes, DVDs, Books, etc)
Refund Times
Once the item is received in our warehouse please allow 3 - 10 business days for the refund to post.
Restocking Fees
Returns made after the 15-day risk-free returns cutoff are subject to a restocking fee of 15%. If an item is returned within the 15-day window but is damaged, missing a box or accessories, or is otherwise unfit for resale a restocking fee will be charged. Customers with a high volume of returns may have a restocking fee reimposed after account review. We reserve the right to raise or lower this percentage at our discretion.
Extended Warranty
Perfect Circuit is excited to offer an extended warranty service, which is good for one year past the expiration of the manufacturer's warranty. This FREE warranty means you can always come to us in the event of a problem, even within the window of the manufacturer's warranty. Just pay shipping to and from our shop and we will take care of the rest!
While many of the products we carry include a manufacturer's warranty, some do not. In this situation, our warranty will take effect from the initial purchase date and would not negatively impact the terms of the original warranty.
Please note that this warranty only applies to qualifying items. It is also non-transferrable. Further, we reserve the right to either repair or replace the item, although unique cases will be given special consideration. However, the warranty only covers items rendered inoperable under normal operating conditions—so it's on you if you leave your gear in the ocean! Additionally, this warranty does not apply to consumable parts or components, and does not apply to software, data recovery, speakers, tweeters, used products, vintage products, or products that require user installation and assembly (DIY). Items modified electronically by the end-user are not eligible for our extended warranty. Items modified cosmetically may be repaired under this extended warranty, but are not eligible for replacement if deemed unrepairable by the manufacturer. There may also be certain items that are not covered under this warranty due to manufacturer request. Microphones are covered, but tubes, capsules, and ribbon components are excluded.
It is our goal to extend the longevity of your investment and ensure that you have a stellar experience shopping with us. With this in mind, we reserve the right to accept or reject any warranty request, as well as the right to modify the terms of this warranty at our discretion.
If you have any questions or concerns regarding our free one year warranty, please do not hesitate to contact our customer service department. We are here Monday–Friday, 9am–6pm Pacific Standard Time.
FREE one year warranty on top of manufacturer's warranty!
Extend the longevity of your investment
Our warranty does not adversely impact the manufacturer's warranty
We reserve the right to repair or replace the item in question
Items rendered inoperable due to user error are ineligible for repair or replacement
Some items are excluded. See above description for a detailed description of exemptions
Financing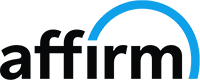 We have partnered with Affirm to give you a simple way to make your purchase with no hidden fees.
Easy monthly payments
Provide some basic information and get a real-time credit decision to split your purchase into monthly payments. Rates from 10% to 30% APR with loans of 3, 6, or 12 month terms.
- Based on a purchase price of $500.00 at $43.97/mo at 10% APR for 12 months. Downpayment may be required
Flexible repayment
Simply pay your monthly bill using a debit card, bank transfer at
www.affirm.com/pay
.
Disclosure: Subject to credit check and approval. Down payment may be required. For purchases under $100, limited payment options are available. Estimated payment amount excludes taxes and shipping fees. Affirm loans are made by Cross River Bank, a New Jersey State Chartered Commercial Bank, Member FDIC. See www.affirm.com/faqs for details.
Privacy Policy
Just like we are committed to making sure our inventory includes the best gear on the market, we are dedicated to respecting our clients by doing our best to protect their information.
This page explains what is collected and stored, and the measures we take to respect the information we collect from you.
What information do we collect?
We only collect your contact information. That's it. Once your transaction is complete, we cannot access your payment information.
If you decide to create an account with us, or sign up for our newsletter, the following contact information will be stored on our server:
Name
Email address
Phone number
Mailing address
Besides that, Google may collect information from your web browser to serve you ads based on your visit to our site. This is called the DART Cookie, which you can read about by visiting the Google ad and content network privacy policy.
We do not save any other information because we respect your privacy and understand your concerns about the way information is shared online.
What do we use your information for?
We use your stored information in the following ways:
To process transactions.
To make sure you receive the products you buy.
To allow our team to contact you.
To send you sweet deals and promotions via email.
This information will never, ever, be sold, transferred, exchanged, or gifted to anyone or any company. End of story.
Do we use cookies?
Yes. In order to create an account, stay logged in, save products to your shopping cart, etc, we need to use Cookies. These are small files that your web browser provides to our web site to make your shopping experience easier. Almost all websites use cookies, they are very common. Of course, you can disable cookies (in the preferences of your web browser) to browse our web site anonymously.
Do we disclose any information to outside parties?
Nope.
California Online Privacy Protection Act Compliance
We comply with the California Online Privacy Protection Act, and therefore will not distribute your information. Make any changes to your account info at any time to change the information we have collected on our servers.
Changes to our Privacy Policy
In the case that any changes are made in our Privacy Policy, we will update this page.
COVID-19
Our showroom is now open with additional sanitary measures to provide you with a safe and comfortable shopping experience
Guidelines For Your Safety
If you are experiencing any Covid-19 symptoms, please stay at home
Face coverings are required at all times
Practice social distancing
Sanitize your hands upon entry
Contactless payment encouraged
We're limiting the number of customers allowed in the store to maintain social distancing. Hand sanitizer will be available at the door and all surfaces and instruments are regularly cleaned by staff
In summary:
Showroom open Mon-Sat 12-8PM

WE ARE

accepting online orders

WE ARE

shipping online orders

WE ARE

available for customer support

WE ARE

allowing storefront pickup. Learn more
Thank you all for your continued support, stay safe and make music!