Did you make or collect mixtapes back in the day? We certainly did. Whether simply dubbing songs off the radio or crafting curated listening experiences for our friends, cassettes were a huge part of how we shared and expanded our own musical horizons. Happily, cassettes are still a very real, tangible way of engaging with sound and music. As such, we invited two of our favorite LA-based electronic musicians to collaborate on a mixtape...and the results are finally in.
Dark, minimal dance rhythms combine with dusty negative space and sci-fi sonic sensibilities on Perfect Circuit Editions Mixtape 01, a joint release by LA-based artists Mesmé and John Tejada. Featuring everything from syncopated acid bass lines and mechanical X0X rhythms to dark, murky, sparsely rhythmic soundscapes, Mesmé and Tejada craft a soundscape that is at once sinister, eerie, and undeniably danceable. Each artist contributes a 45-minute curated set, providing quite distinct yet complementary journeys through rhythm and space.
We had a chance to talk with Mesmé and Tejada, discussing everything from cassette culture and their relationships with physical listening media all the way to their personal setups. We also talked about their processes for curating/creating this particular mixtape. This tape is a limited release, with only 100 hand-numbered copies available—you can pick up a copy here, but keep reading for insight into how this release came to be.
Talking Tapes + Cassette Culture
Perfect Circuit: Did either of you collect mixtapes back in the day? Are you currently into cassette culture?
John Tejada: Yes, absolutely. This was my introduction to DJ'ing and learning how to DJ. If it wasn't taping mixes off the radio (early, mid 80s) then it was buying mixed tapes at record shops or swap meets. I was still in my early teens and had never been to a gig. So this was the only way to be in the know when it came to finding my favorite music and DJs.
These days I love the fact that cassettes are still a desired format. I feel there's a lot of fun to be had with a cassette release. Similar to vinyl, you have 2 sides and there's a different mind set to the programming when having an A and B side, rather than one long continuous piece.
Mesmé: I love cassettes and keep a modest collection at home. A couple of them are mixtapes, and the rest are albums and EPs. Some are cassette only releases. I love the way tapes sound, and they remind me of my childhood. Growing up, my parents had a tape deck and some cassettes laying around, and I was always so fascinated by the whole setup. I remember not being as interested in CDs because they were so fragile and I would ruin them easily. Cassettes have this sturdy construction with screws, and gears, and all these components, and listening to them is such an interactive experience that involves pushing lots of buttons (fast-forward, rewind, pause, play etc), and you know, as a 6 year old that was just so much more fun and much more of a curiosity.
These days, I've come to appreciate how they're probably one of the only cool ways you can physically gift someone a personalized selection of music—whether it's music that you wrote, or a mix that you recorded. Sending someone a Spotify playlist or SoundCloud link just doesn't really hit the same way. I think most people would appreciate receiving a cassette from someone, even if they don't have the means to play them. It's special and personal, like a handwritten love letter.
PC: We know that both of you are vinyl fans; what about physical playback items like tapes and vinyl make it so special?
Mesmé: I did not grow up with vinyl as a kid in Singapore. Over there, it's all about the latest and greatest tech, so my first exposure was after I moved to the United States. I was living in a small college town in the midwest at the time (Columbia, Missouri), and the town had a strong record culture and appreciation for the arts. I made friends with some locals who had huge record collections, and I really enjoyed digging through their shelves. It gave me that same feeling I had when I discovered tapes as a kid; just pure intrigue, but also a deep respect. I handled a vinyl record for the first time in that town. It was at a shop called Hitt Records, which was above an indie cinema and bakery that would convert into a bar at night. That place was a huge hangout spot for local artists and people from the university.
Anyway, that first time I handled a record, I just remember getting this feeling of profound respect for the medium. I didn't fully understand how vinyl and record players worked at the time, but I had this intuitive understanding that it was an art form. I was exclusively a vinyl DJ for quite some years after that and amassed a sizable (and constantly growing) collection over time. I've incorporated CDJs into my setup since then, but I still have a strong preference for vinyl. I don't think vinyl is better or that playing vinyl makes me a better than DJs who don't etc. Playing vinyl just somehow makes me so much more in tune with the act of DJing itself. I am so much more focused, my selections become more unique, and my mixing becomes so much more organic and natural I can't really explain why, but that's just how it is for me. With CDJs, I tend to micromanage and really get into the nitty gritty of the tech features. When you have technology like that at your disposal, you might as well use it to its full potential. On the other hand, I think CDJs also make me more indecisive. Having nearly your entire collection of music at your fingertips isn't always a good thing.
John: For me it's a collectors item. Finding a rare copy of something I've been looking to find for years is a lot more fun than finding a digital file. Having the art work and packaging is sometimes just as important as the music.
Also from my own experience, especially in my younger years, I remember being sick home from school, but I'd muster the energy to bike to the record shop and would find something really exciting. It would be the best medicine or pick me up for any bad day.
The Mixtape + Musical Inspiration
PC: We'd like to talk a bit about the mixes you put together for this particular mixtape project. John, your side dives right in with that thumping kick. Did you plan out this mix any differently than you usually might, knowing it would be cassette?
John: In a way, yes. It is a live vinyl mix which seemed the way to go for an analog medium. Programming a set for a cassette just gives me a different nostalgic feel than creating a digital podcast. Like the tape has to go into the player and just get right to the point. Perhaps you're in your classic car that still has a cassette player, you unwrap it and pop it in, and it needs to just GO.
PC: Mesmé, your mix has a mysterious expression, and the blends so many types of electronic styles make you wonder what's around the corner, in a good way. What was the selection process like going into your side of this mixtape?
Mesmé: Thank you! I wanted to create an experience for the listener. I wanted them to pop on the tape and be transported somewhere else. I'm heavily influenced by films (neo-noir, sci-fi, crime fiction), so I think some of that comes through in my selections. I'm more of a mood-setter kind of a DJ, I guess, and that probably goes back to my background playing extended sets in dimly-lit lounges for some years. I've had lots of practice creating atmospheres and I think that is where my skill set mainly lies. Because I select music based on mood, I am not biased against genres. It's a slightly more complicated approach to selection though, because it's not so clearly defined. I've never been the type to just plug and play and see how it goes. I always want to make something memorable and special.
PC: Did you two collaborate on the vibe of the mix overall?
John: Not so much verbally regarding what we would play, but I think our styles complement each other very well, so that was the overall idea.
PC: Who are you listening to right now? Is there a label or artists you can't get enough of?
John: I always return to my 80s and 90s music heroes for inspiration. For current sounds I'm enjoying Commodo and Gábor Lázár's latest works.
Mesmé: There's an artist on Pinkman I'm really digging right now. He goes by TYVYT | IYTYI. No idea how to pronounce that, but the music is so sick. Dirty, raw, but with so much groove. Also Daddybear, who's this mysterious EBM producer from Wisconsin I found while digging through Bandcamp.
Gear Talk
PC: Tell us about your current studio setup. What gear has never left your studio, and what are some new favorite new additions?
Mesmé: I have a pretty simple setup. I've tried to resist the urge to buy many pieces as that can hamper my productivity, and I also like to spend a lot of time with a just a few instruments and master the ins and outs of them. I have a Vermona DRM1-MK3 drum synth paired with the Beatstep Pro, which together form the backbone of my setup. I would never part with this pair.
Aside from that, I have a Yamaha CS1-X, which I mainly use for pads and leads, a TB-03 for acid basslines, a Lyra-8 for gritty drones, and distortion, plus the Boss RE-20 and Strymon Blue Sky Pedals for effects. Of course a MIDI keyboard too, because I record everything on to Ableton Live and use some VSTs as well. Lastly, I have a few of the Korg Volcas which I've put in a cute rack. I haven't used them much yet, but I've set a mission to make some sick tracks exclusively with those. The rebel in me thinks the idea of making tracks with cheap synths most producers overlook or scoff at is kind of sick and it gets me excited. If I do add something else to my setup it might be a sampler. It's kind of the only piece I'm lacking, so I guess I'm in the market for one.
John: I've been collecting gear for the last 31 years, so I have some classics I got for very cheap back in the day, like my X0X Roland boxes. I've got a bit of synths, drum boxes, Eurorack, and effects, but these days most of it stays off as I'm producing. I'm quite into recording hardware and further processing with DSP. That way I can also take my laptop out of my studio and work in another environment which I really enjoy. Two items I don't think I'll ever get rid of are the Cwejman S1 which I still very much enjoy after all this time, and my Prophet 5 desktop which I've always really enjoyed the sound of for a poly synth.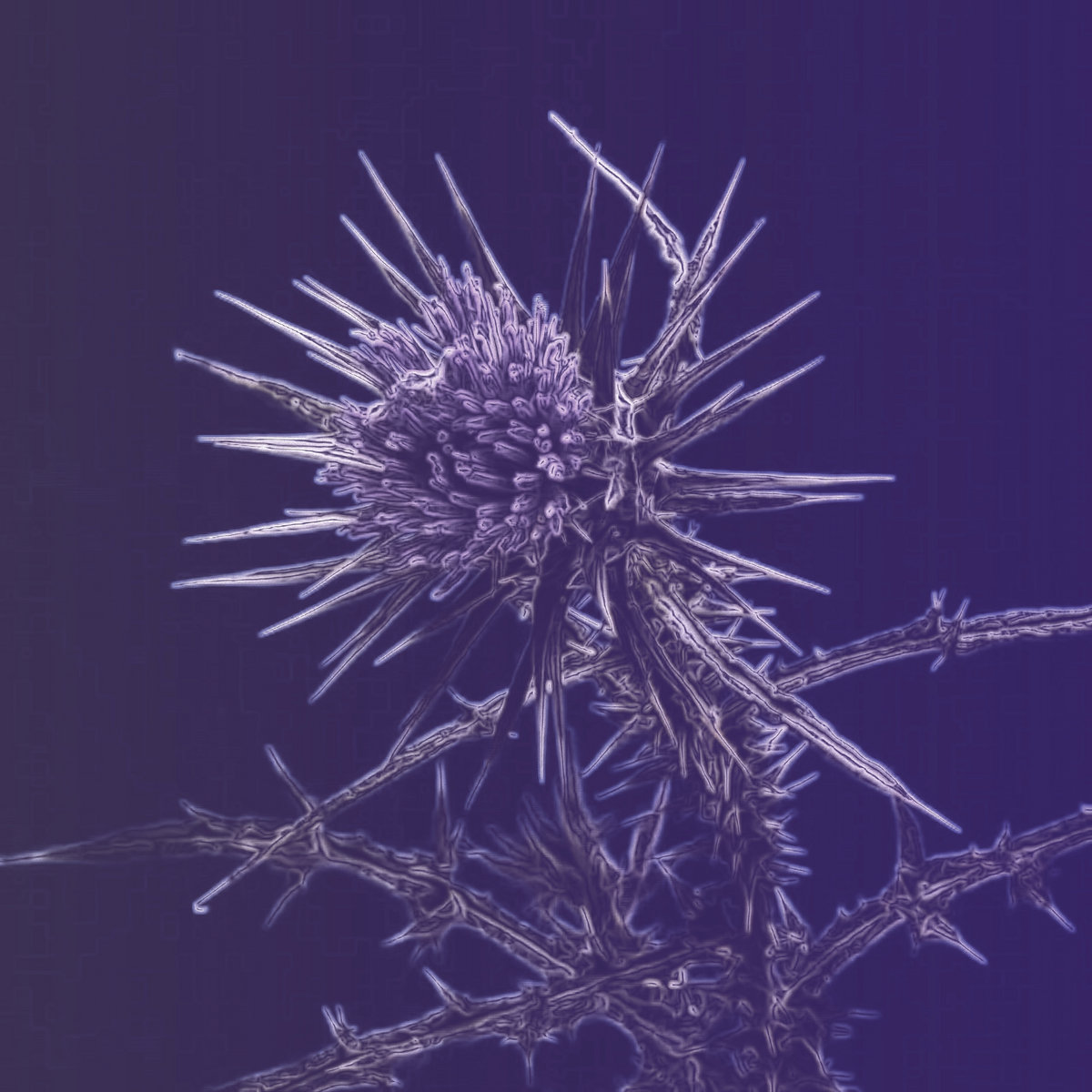 John Tejada's new album Sleepwalker, out now
PC: Favorite mixer du jour?
John: I'm honestly looking. I'd like a simple mixer that doesn't cost more than a 32 channel console with great preamps. I can't justify spending 3k and up for a 2–4 channel simple design. All the budget DJ products and even some of the more expensive ones sound very bad compared to say just a radial preamp. So I don't have that fav mixer, but I'm on the lookout!
Mesmé: I have the Rane MP2015 at home, which I've been fairly happy with.
PC: What's up next for each of you? What else should we be keeping our eyes open for?
Mesmé: Hopefully my second EP, which I've been quietly slaving away on for quite some time now.
John: I've just released my new album Sleepwalker on my own Palette Recordings!